In June of 2012, I was just minding my own business walking around in Asheville, NC,
and got to looking at this Speed Triple, And then thought I would share it with a good friend in Atlanta, by asking, "Have Speed Triples always looked so good?"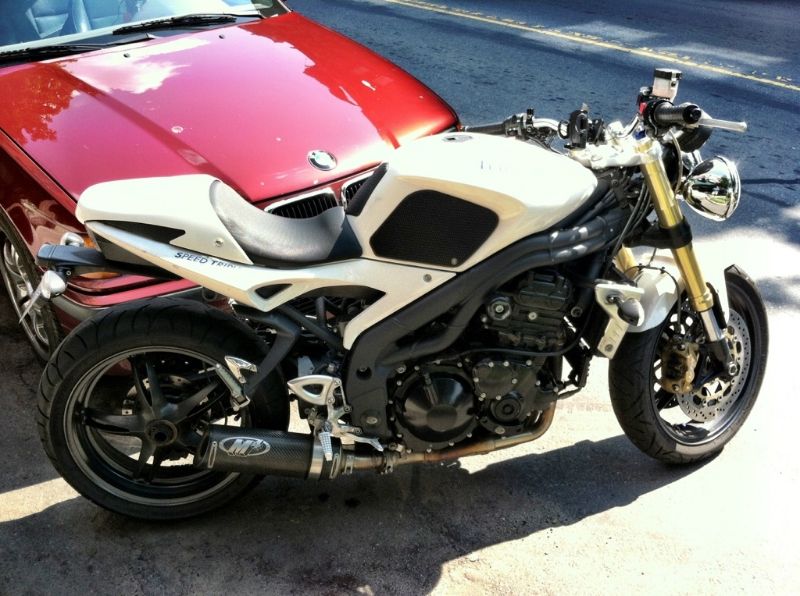 It didn't long after that to find one for sale locally:
Of course buying a bike after being off one for so long was greeted with the usual predictions of doom... My response was a rhetorical: "When will it be okay to die? Never right? So why do I have to sit around and wait on cancer?"