Around 1995 I made the mistake of reading this ad: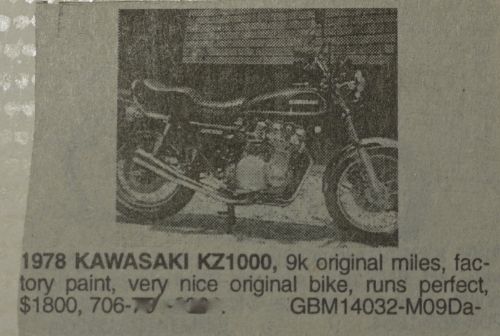 Because a few days later it in was in my garage:
With the KZ1000 I finally a bike where I could stretch my legs, both literally and figuratively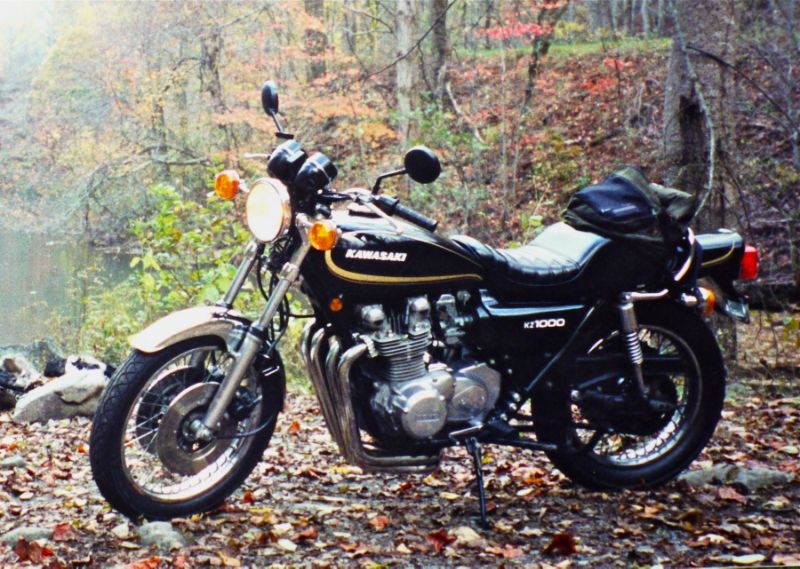 With the bigger motor and longer wheelbase I was free to enjoy exploring Northern Georgia, North Carolina, and Tennessee (where this photo was taken)
Previous owner had already installed the Kerker pipe (the quick, then low burble, without the whirring of a starter motor is so satisfying!) so all that was left for me to do was switch to a lower handle bar and add another disc to the front.
I ended up selling it in 2000 (to pay bills) and the guy who bought it said he was going to crate it up and send it back to Japan.